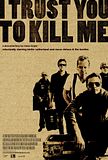 in really large behind the preview

"Kiefer Sutherland, star of the hit TV show "24" takes his indie record label act, Rocco DeLuca & the Burden on their first international tour.
From Los Angeles, London, Dublin, Reykjavik and Berlin, this rockumentary film chronicles a highly personal journey of a rock band & their less than qualified road manager (Kiefer Sutherland) and shows the hopes, successes and disappointments of a band trying to get their music to their audience.
Manu Boyer's film takes us on a rock tour that becomes much more than the sum of its parts, it is honest and rich, with in-depth life sketches."
source

links:
Official Site
MYSPACE FILM
IFILM


Current Mood:

sleepy

Current Music:

Rocco strum on the Banjo